Forget pearly gates – the mountain slopes, green valleys, and evergreen forests of North Wales are every mountain biker's image of heavenly paradise. From exhilarating downhill hurtles to easy-going lakeside cruises, and technical set-piece trails to rough, open wilderness rambles, here's our handpicked selection of the best places to go mountain biking in North Wales.
Revolution Bike Park
Draped down a wooded mountainside on the edge of the Berwyn Range are the trails that make up Revolution, one of the UK's biggest bike parks.
Take your pick from lightning-paced red trails and the technical challenges of boulder-strewn black trails. Then, there are the pro lines. For the expert riders among you seeking to test yourselves, these trails are perhaps the best places to go mountain biking in North Wales. Their steep, root-tangled courses are enough to test the wheel-eye coordination of even the most experienced riders.
Thanks to Revolution's up-lift assist, you can conserve all your energy for downhill fun.
Mountain biking in Lake Vyrnwy
For an easy, relaxing afternoon's ride amid beautiful lake and woodland scenery, Lake Vyrnwy is one of the best places to go mountain biking in North Wales. The trail that runs around the edge of Vyrnwy is 12 miles long and its rises and falls in elevation are only ever gentle. Round off a relaxing ride with a cuppa and snacks from the coffee shop next to the dam.
There are options here for the more intrepid, too. Stray down one of the many forks that lead off from the lake-hugging trail if you are in the mood for adventure. Many of these trails diverge away from the tranquillity of the lake up into the forests that stand above it. Continue climbing until you pass into high, windswept moorland and you will discover panoramic views of the Berwyn Mountains and the jagged peaks of Snowdonia. Here is a guide to one such 18-mile route.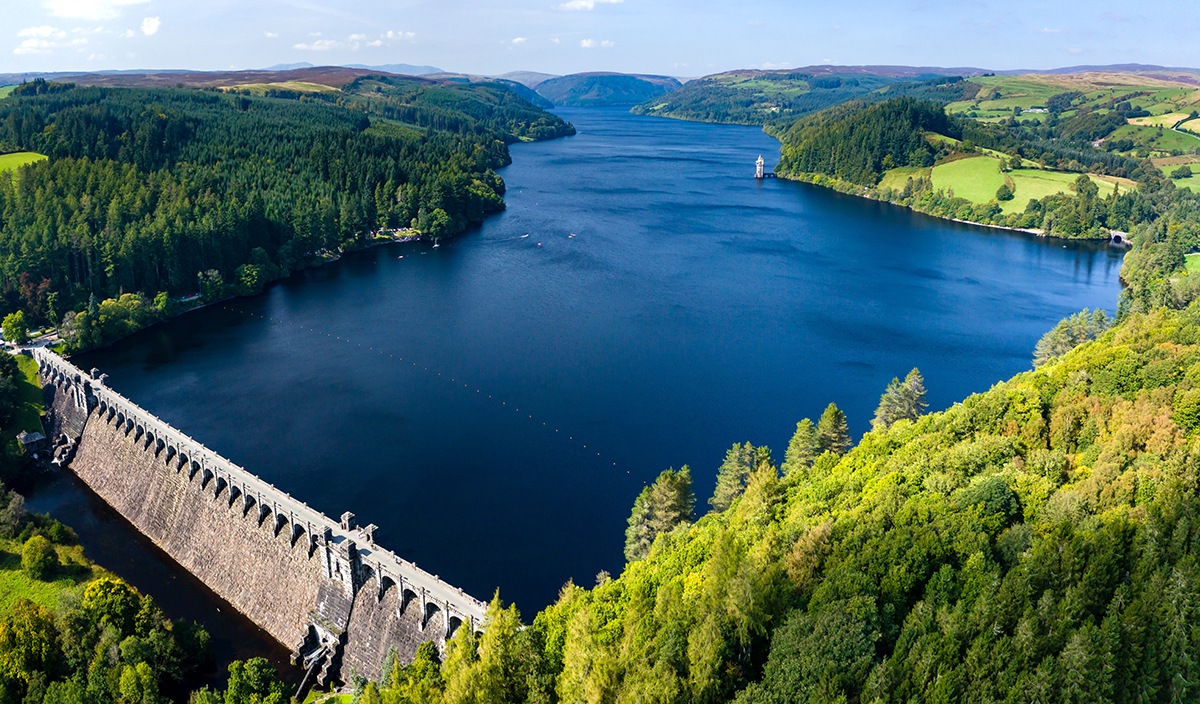 Climachx Mountain Bike Trail
If you fancy travelling a little way south to the Dyfi Forest, you will find one of the best places to go mountain biking in Mid Wales. The Climachx trail is 10 miles, and short though it may be, its many twists, turns, surprises and stunning distant-mountain-peak-backdrop mean every pedal rotation along its length is packed with fun and excitement.
You'll be riding red graded sections until you reach the final 'Tony the Tiger' section which is black graded. As you travel the singletrack route you will traverse rocky sections, rock slabs, drop-offs, and a hair-raising turn before freewheeling the final switchback descent.
The Climachx lies a scenic four-mile ride north of the historic town of Machynlleth along National Cycle Route 8.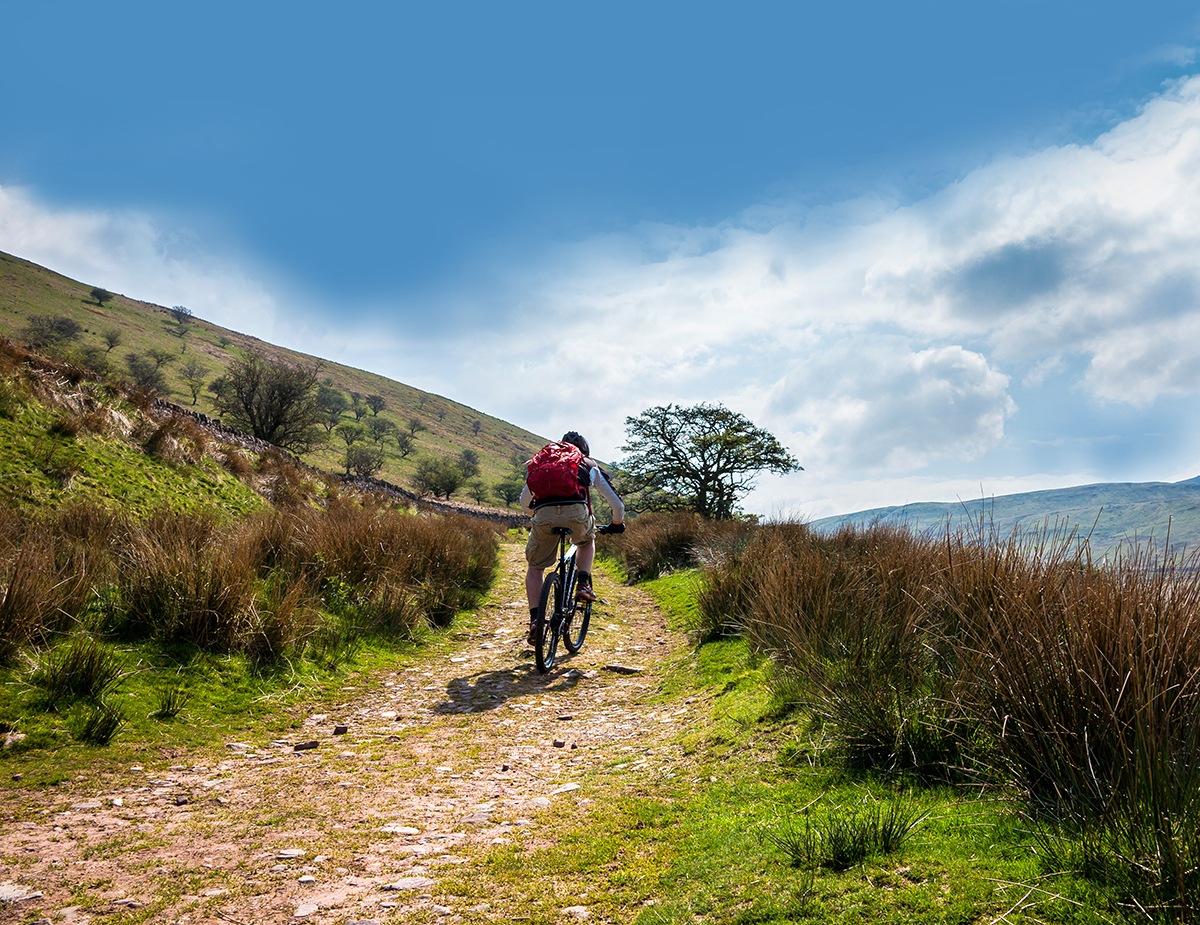 Wayfarer MTB Route
This 27-mile route was a favourite of Walter MacGregor Robinson. Better known as the 'Wayfarer', Walter was a journalist, mountain biking pioneer, and, by chronicling his cycling adventures in North Wales during the 1920s and 30s, the first to popularise the area as a mountain biking destination.
The route passes a memorial honouring the man himself and has become something of a pilgrimage for mountain biking enthusiasts, hundreds of whom now complete it every year.
This epic ride eases you in gently along quiet country roads. It then veers away from civilisation out into the wild open wilderness of the mountains. Along the way you will face lots of climbs and be rewarded with just as many descents.
Pack plenty of supplies and don't expect to pick up phone signal. This one will be just you, your bike, and magnificent views of the Berwyn Mountains.
Cycling trails around Bala Lake
Many cycling trails lead around and out and away from the banks of Bala Lake. Whether you want to ride a route that is short, long, has gentle inclines or leg-burning climbs, you will find one here to suit. This makes Bala Lake one of the best places to go mountain biking in North Wales if you are looking for a variety of trails within one area.
Bristling over a nearby mountainside are the evergreen canopies of Penllyn Forest. Beneath them wind a selection of rocky doubletrack and grassy woodland trails.
Details of trails and routes in the Bala Lake area can be found here.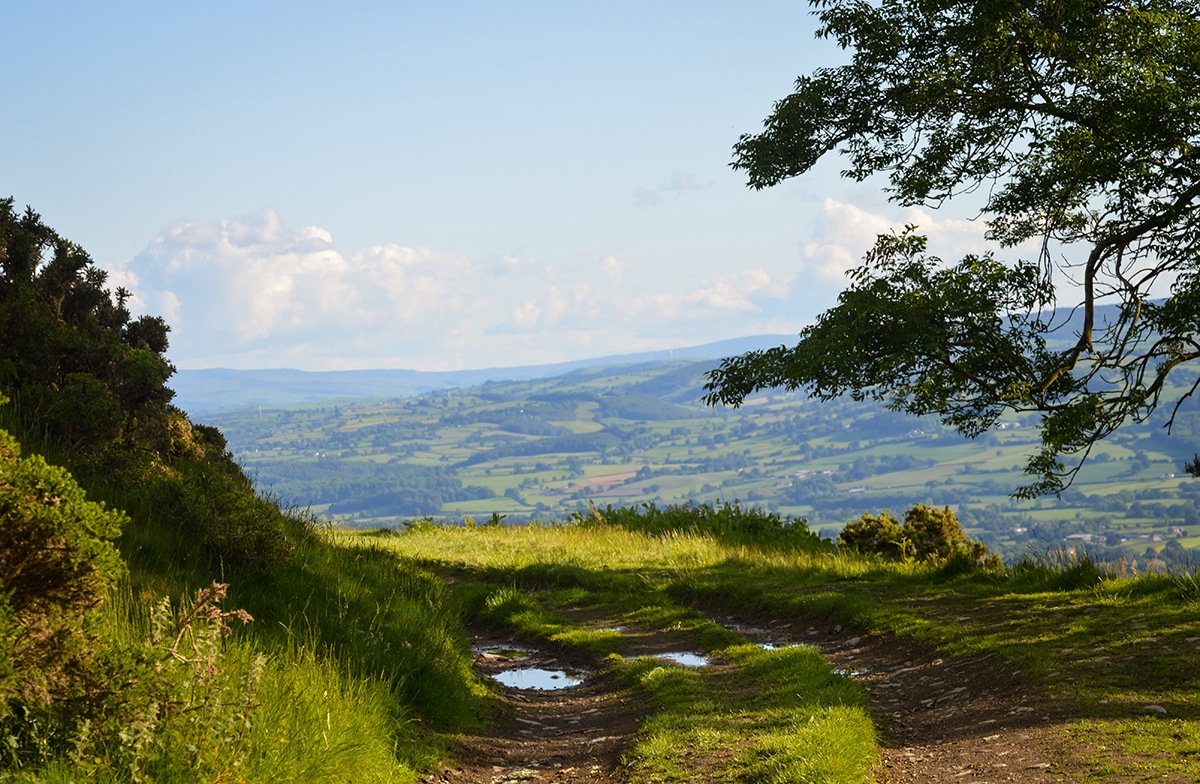 These are just a few of the many excellent mountain biking opportunities North Wales has to offer. You can also plot your own routes, or simply hop on your bike and see where your wheels lead you.
Inspired to ride these routes? Base your North Wales mountain biking adventure at our rental holiday cottage.
Visited already and fallen in love with cycling the area just as Wayfarer did? Find out more about owning your own North Wales mountain biking adventure base.